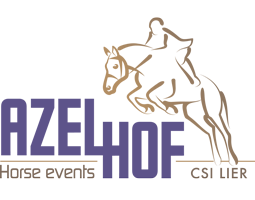 The following overview shows all competitions of this event. As soon as startlist or results are available, a button appear in the same row. By click on this button you can open the requested list. Currently running competitons are marked specially and are indicated as "live".
Friday, 13. November 2020
Time
No.
Competition
Results
INFO
STRIKTE MAATREGELEN !

GEEN publiek toegelaten

ENKEL voor professionele ruiters

MAX. 1 persoon per ruiter

ENKEL toegang met de vrachtwagen, camionette of trailer

MONDMASKERPLICHT + AFSTAND 1.5M RESPECTEREN

MAX. 10 paarden in de indoorpaddock

inrijden en uitrijden in de buitenpistes

Geen prijsuitreiking
Saturday, 14. November 2020
Time
No.
Competition
Results